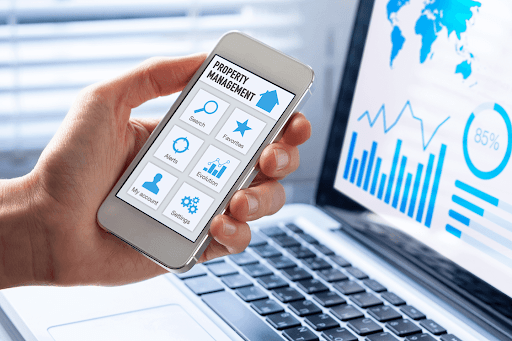 When it comes to technological advancements and the adoption of newer technologies, the real estate industry is not usually the first. However, slowly, the situation is changing and firms are increasingly adopting more modern technologies. Property management firms are using tools to automate their processes and improve the experience of their clients.
There are many property management software which can simplify the process of managing buildings and tenants. Property management firms are also using other solutions to provide amenities and data to landlords and tenants. Such as identifying the optimal use of a client's office space.

Use of property management software is growing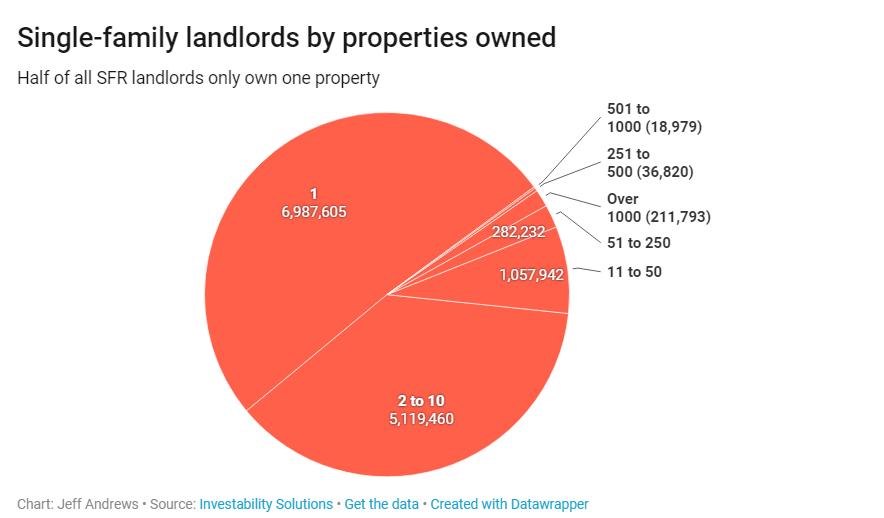 There is a large market for property management solutions geared towards DIY landlords. In the chart above by Curbed, half of all single-family landlords, or 6,987,605 to be exact, own only one property. These types of landlords, in particular, are using spreadsheets and Craigslist, which are not very efficient solutions for property management.
According to the same article, Ryan Coon, the cofounder of Avail property management software, estimates there are around 8 million DIY landlords who could use tools to compliment their services.
It's easy to see why. In a report by Chuck Hattemer called Software is Eating the Real Estate Services World Next, the real estate industry is entering a significant revolution that is called the "full-stack real estate services revolution." For businesses to stay competitive, here are the 5 things to do:
Utilize the right real estate tools and technologies,
Centralize operations,
Integrate full-stack services,
Embrace automation, and
Built a right team of experts.
Let us understand how increasing use of newer technologies is revolutionizing property management.

1. Easier availability of more data
In the last decade, businesses and companies had to do detailed market research when they needed a new office. Thanks to online property management software and real estate CRM, all the required information can be easily accessed.
Some of the best rental management software provides free access to hundreds of listings and necessary information. When you have subscriptions or connections with multiple tenant representation brokers, you can gather a significant amount of information about properties easily and quickly. You can also easily find and view information on your dashboards.

2. 360-degree experience of property 
Thanks to Google Maps, Google Earth, and Google Street View, interested tenants can take a virtual tour of hundreds of places without leaving your office. Some of the techno-savvy property firms have started to utilize 360-degree cameras and drones to capture every detail of the property in 360-degree. With the help of Street View, they can easily have a virtual tour of the neighborhood to see nearby buildings.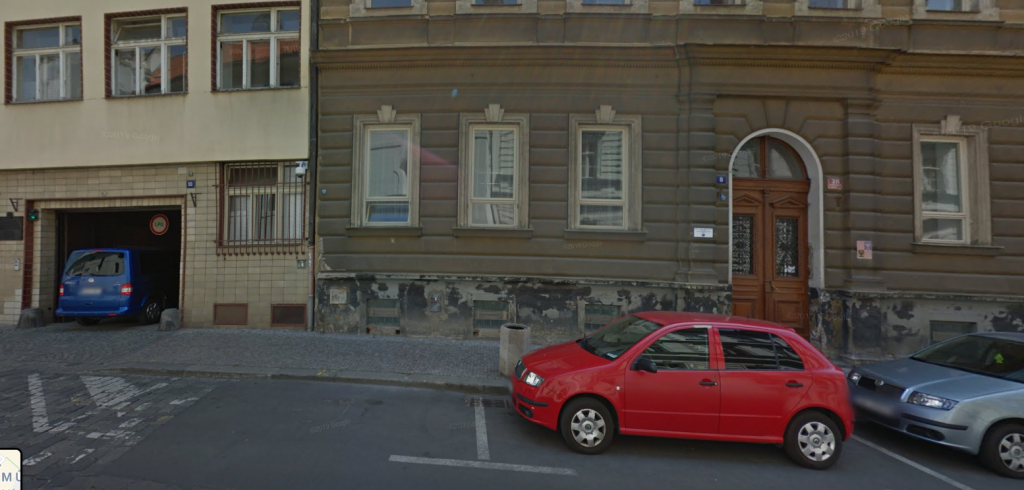 Online property listing platforms are now offering virtual reality tours of properties so that interested tenants can see the property just like they were inside it. This saves a lot of time of tenants and makes the property selection process much more comfortable and efficient.

3. Streamlined property management
According to these real estate management software statistics, 2.4% housing units in the US are for rent. Thanks to the use of custom-built online property management software, more substantial corporations that hold huge portfolios of commercial leases can efficiently manage their properties and simplify their processes. Through cloud-based online platforms, information, analytics, and insights are readily available to manage and optimize property portfolio and lease unused space.

4. Connected offices and better decision-making
With cloud-based technology, real estate professionals can benefit from mobility. Regardless of their location, communication and collaboration are streamlined. This promotes better connectivity between your staff.
Commercial real estate executives can make more informed decisions and optimize efficiency and profitability of their assets. That's a boon for large property managers who manage hundreds of buildings and offices.

5. Scalability and automated processes
Property managers need to track rental listings, tenant applications, requests for maintenance regularly. They can also streamline tenant screening. Software tools and online platform can provide the ability to manage these operations at large scale thanks to organized processes and automated operations. A rental property management tool that supports online payment to offer a convenient way for your tenants to pay and expedite your payment collection. 

6. Decentralized operations and reduced costs
Nowadays, many medium-sized companies are downsizing their offices and offering work-from-home or remote working opportunities. For essential in-house operations and senior management, companies find and offer shared work areas. 
With the help of proper coordination and efficient project management strategy, companies can continue their operations without any hit in productivity. This saves them huge sums of money. This approach has significantly increased the demand for coworking and shared office space and property management firms are adopting special tools to address the increasing needs.
7. Meaningful and actionable insights
Digital records of property management stores various types of data, such as property details, customer preferences, and demographics. Analysis of this enormous amount of data can produce meaningful and actionable insights through a simple landlord software. This can help property management firms identify changing customer needs or better understand customer decision-making patterns based on accessibility of a property. This will result in an increased profit of the firms in the long-term.

A better experience for property owners and tenants
There are more than 100 million tenants in the United States. As the number keeps increasing, property owners need to find more intelligent and efficient ways of discerning right and reliable tenants, getting rent on time, and maintaining their properties more effectively. Property management software for landlords such as Leaseze is automating these processes to streamline property management for landlords.
We hope that this article helped you to understand how technology is revolutionizing property management by assisting the firms to improve the experience of property owners and tenants. If you liked this article about property management, share it with people who will benefit from these insights.